The management of Green product
As one of the world-leading laser diodes manufacturers, Arima Lasers Corporation (ALC) is committed to fulfilling the responsibilities of a global citizen. We work closely with our suppliers and participate in important social and environmental issues to establish a sustainable green supply chain.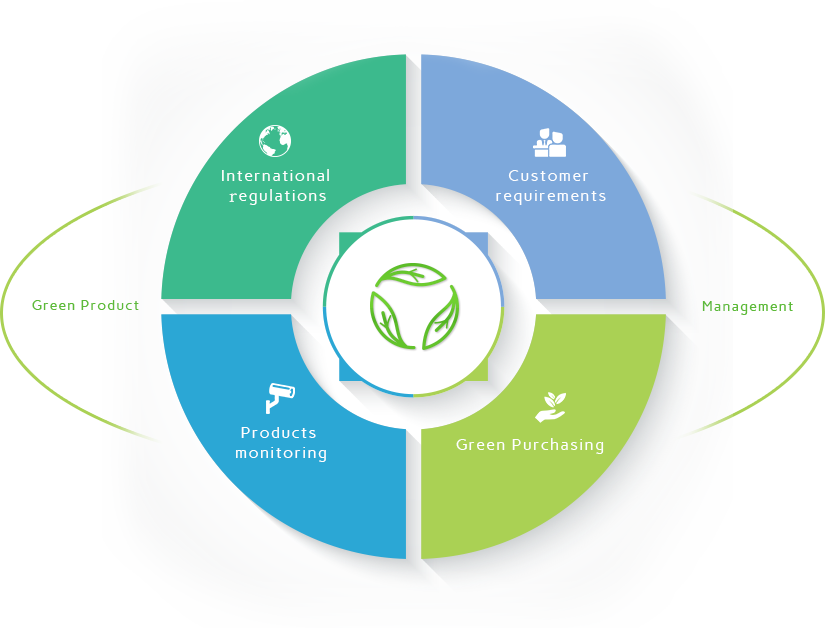 ALC aims to become a green company that will always coexist with the environment. Therefore, we are committed to reducing the impact on the environment during the product life cycle, and comply with or exceed the requirements of environmental protection regulations and international conventions to achieve zero pollution.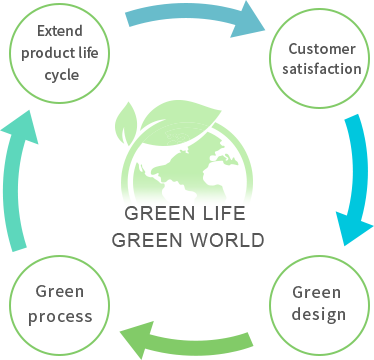 ALC conducts green product management with a "process-oriented" concept, and establishes a management mechanism for each stage from the source to ensure that it can provide environmentally friendly products that meet customer requirements, international regulations and standards, and are free of hazardous substances.
Supplier

- Assist suppliers to understand the regulations of HSF.

- The guarantee of non-use of hazardous substance

- Third-party certification unit inspection report

- Prohibit conflict minerals.

Process

- All materials are "Lead-free"。

- XRF detecting.

- Third-party certification for ALC's product.

Training

- Internal training of green product regularly.

Customer

- Complete the investigation of hazardous substance according to customer requirements.