Arima Lasers provided the products and/or services are high-quality visible light and invisible light laser diodes and laser microsystem products.
Quality concept
With the concept of "customer first, quality first, service innovation", we provide customers with first-grade products and service quality. As the leader of the industry field, Arima Lasers are always at the forefront. Management with stable, pragmatic, integrity, and broaden international horizons. Establish an excellent working environment for all employees.
Quality Policy
Customers
We always regard the customer's interests as our highest priority in decision making.
Integrity
Integrity is our bottom line to generate the mutual trust environment between our share holders, employee, customers and suppliers.
Innovation
ALC is a R&D oriented and innovative Hi-Tech company. We devote ourselves in quickly developing high value-added green products, in order to make our customers more competitive.
Care
ALC promises to bring up and train our employee through education and practice in the technology, management, production of laser diode related fields.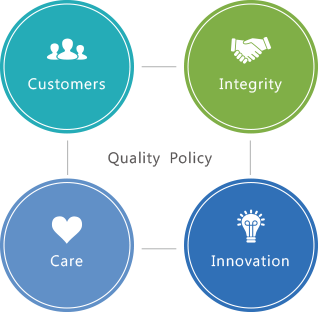 Quality Certification Road Map
2009
ISO9001 :2000
Initial certification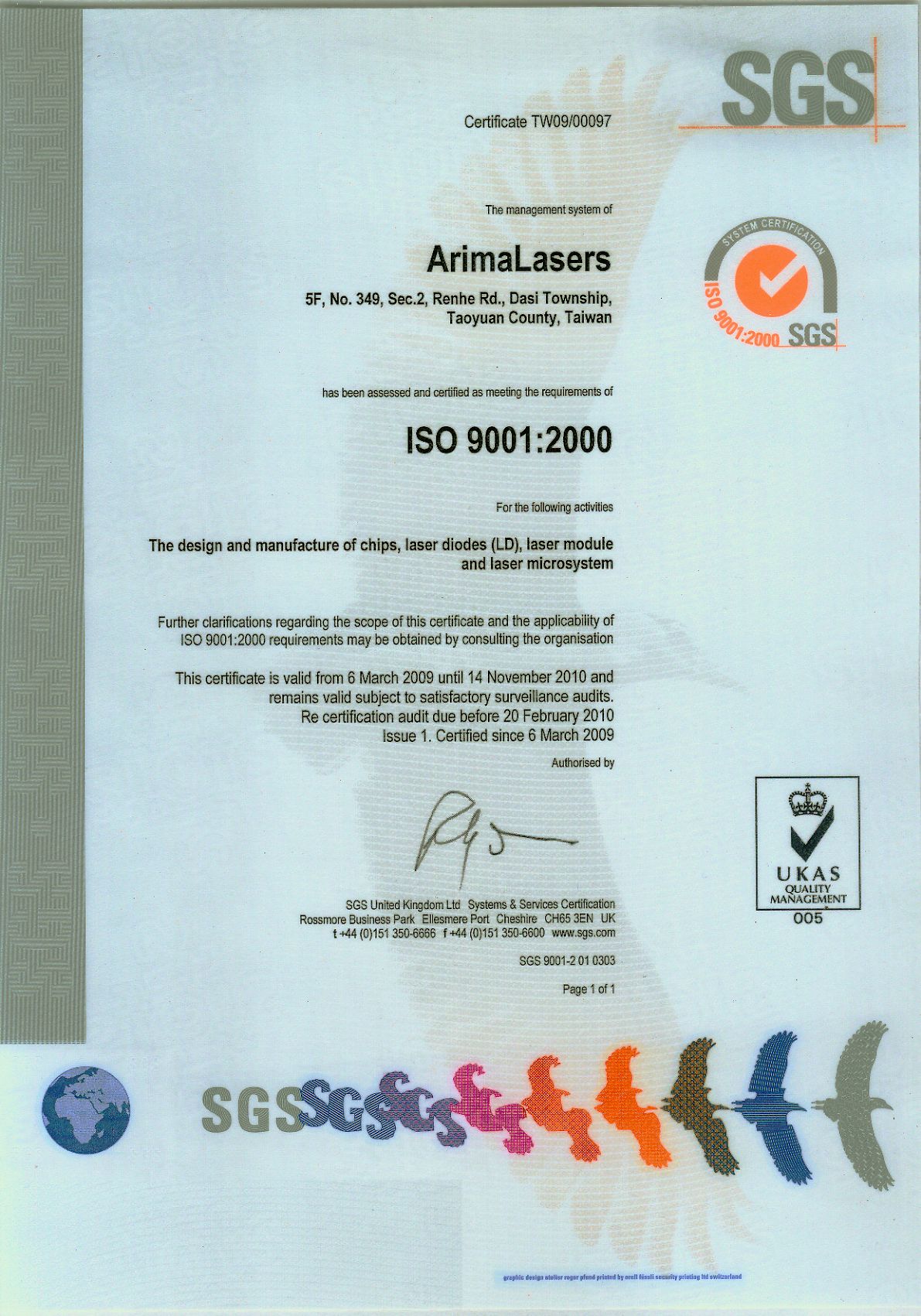 2010
ISO9001 :2008
Initial certification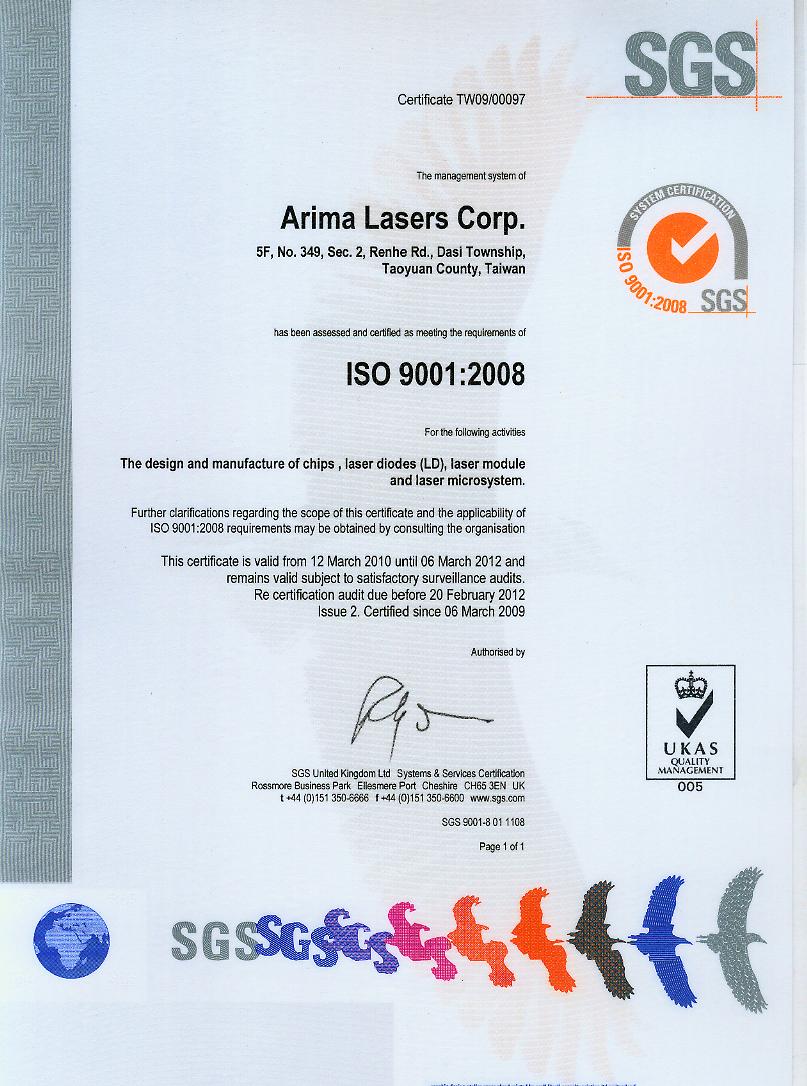 2018
ISO9001 :2015
Initial certification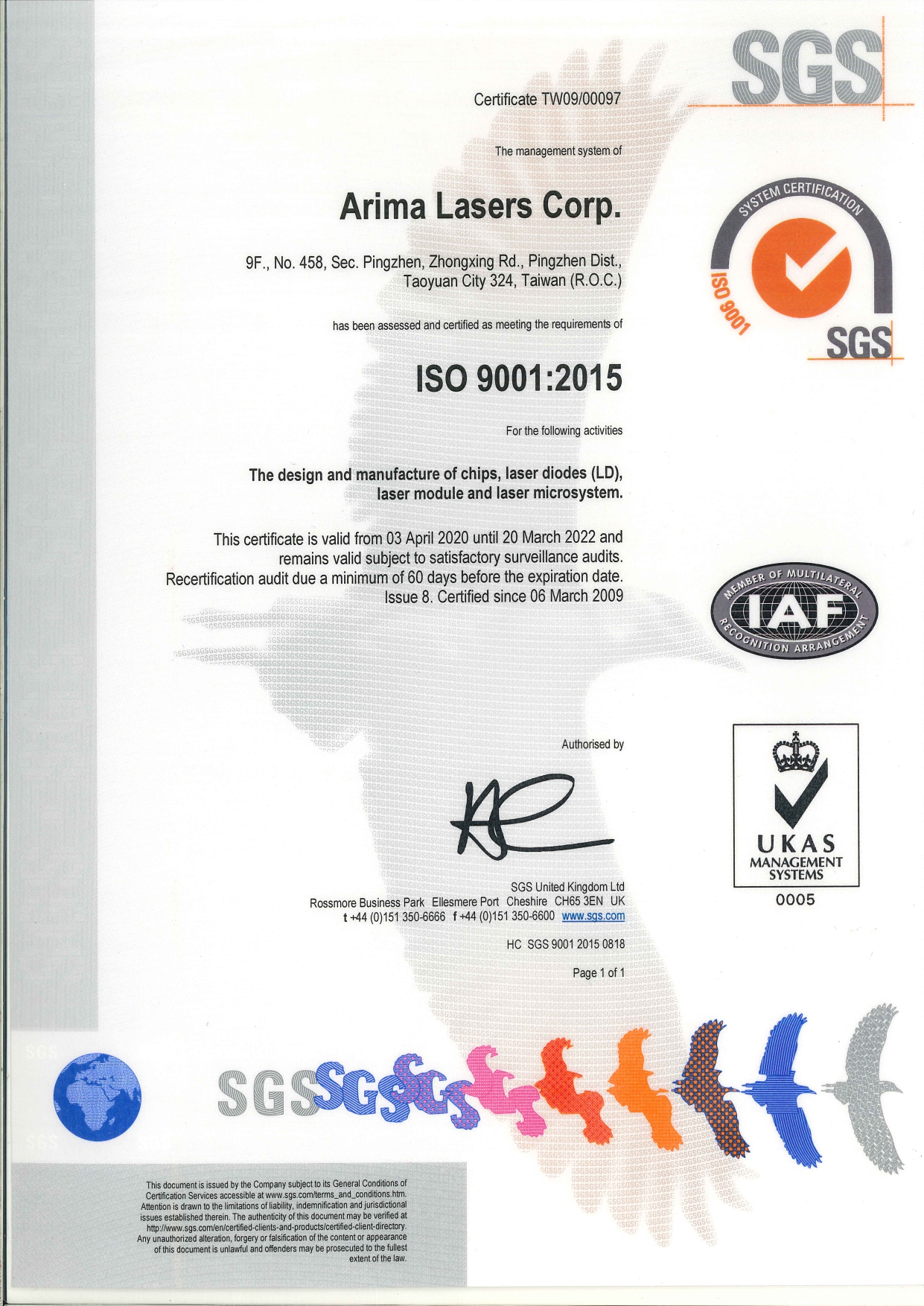 2019
IATF 16949:2016
Initial certification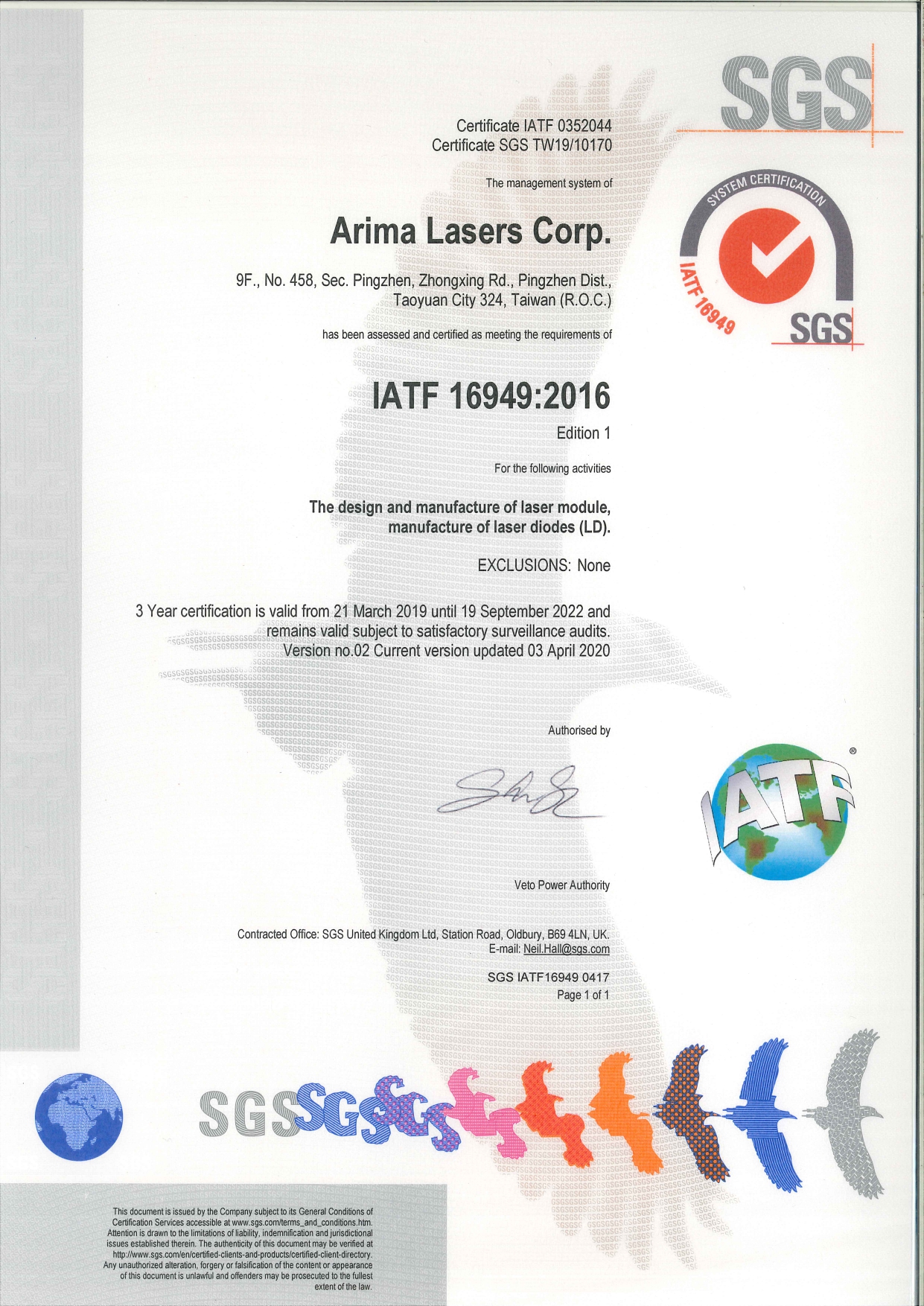 2020
ISO9001:2015
IATF16949:2016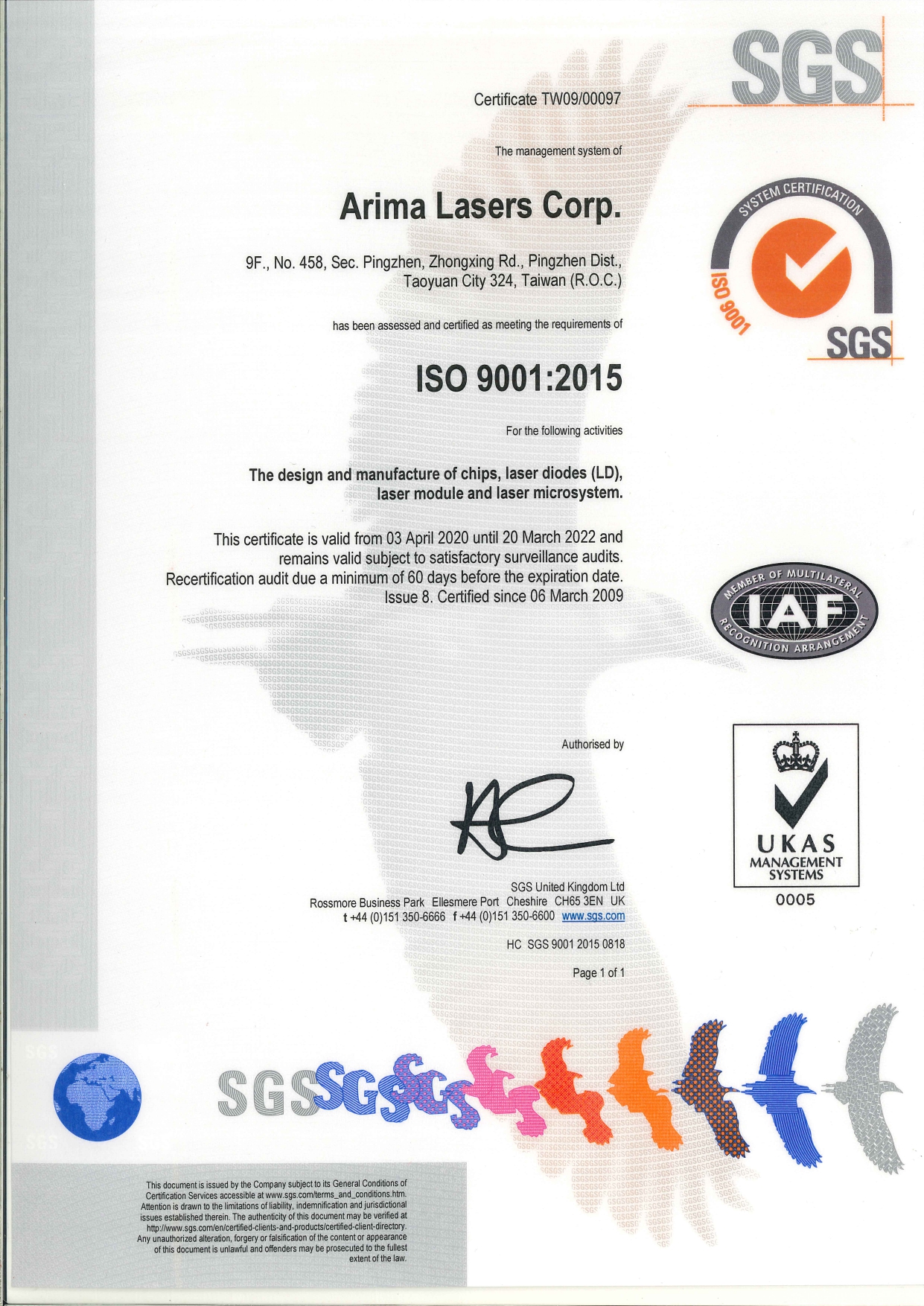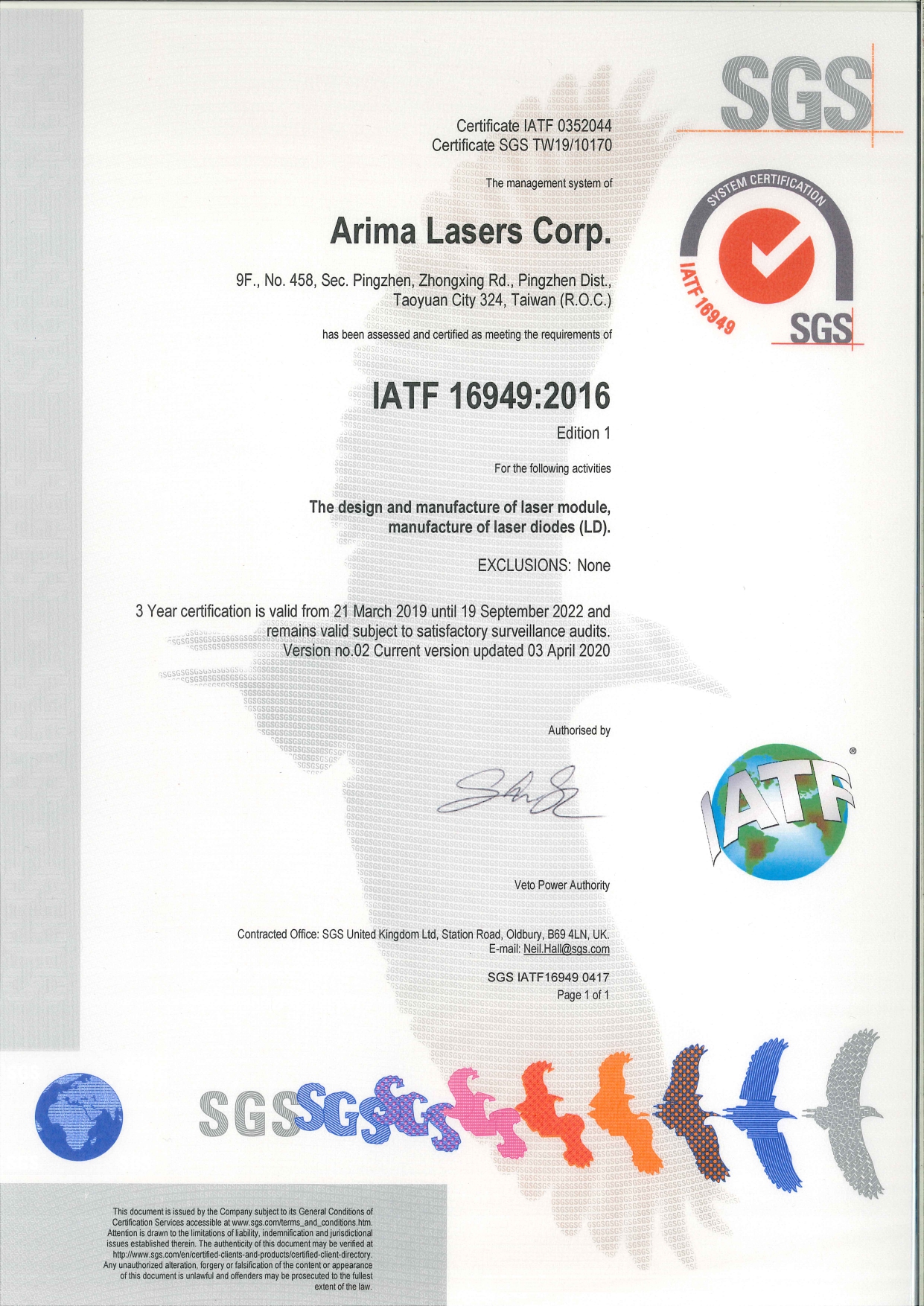 2022
SO9001:2015
IATF16949:2016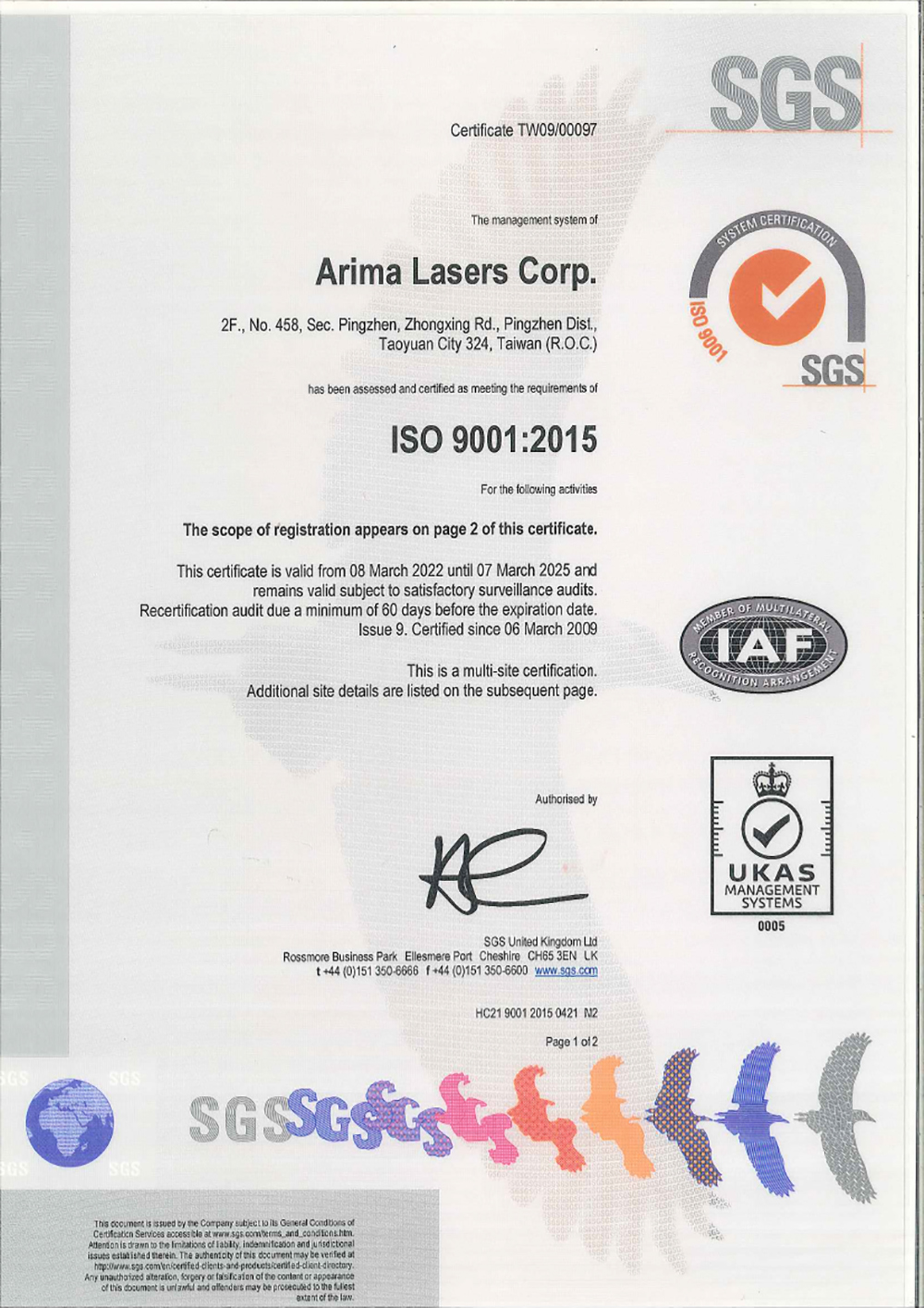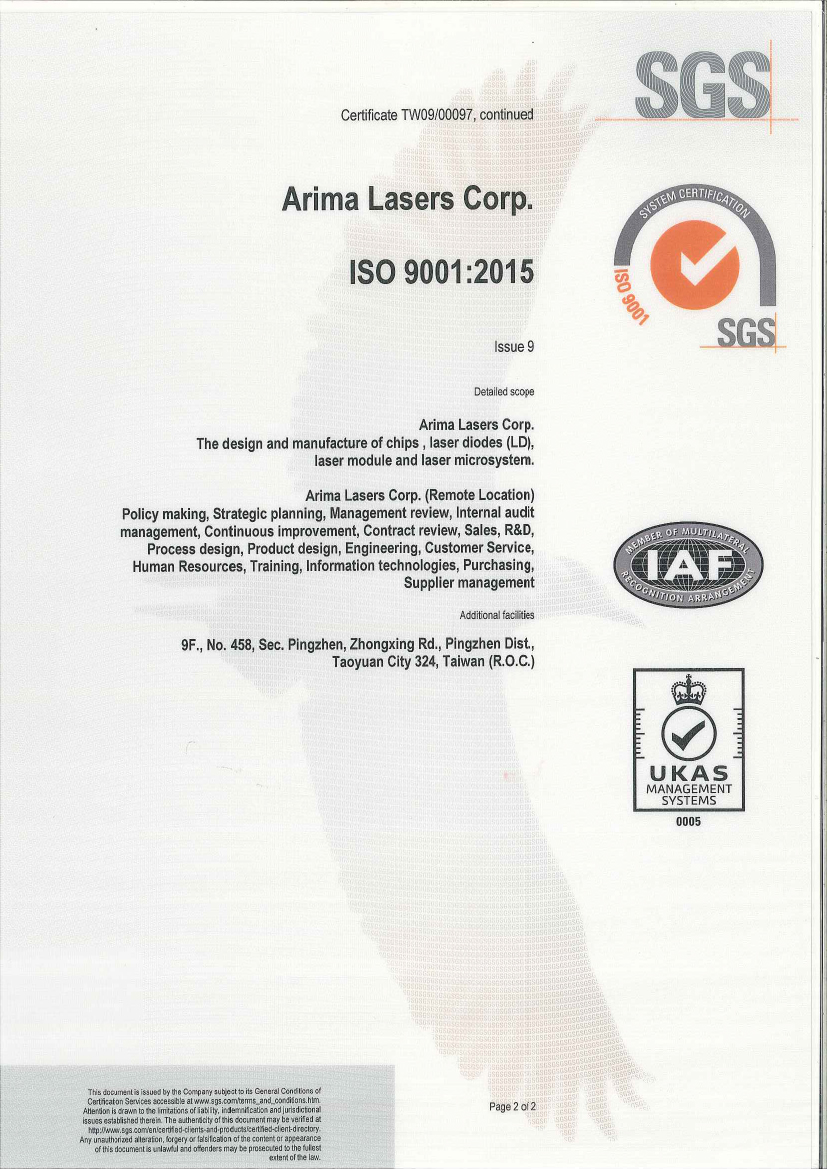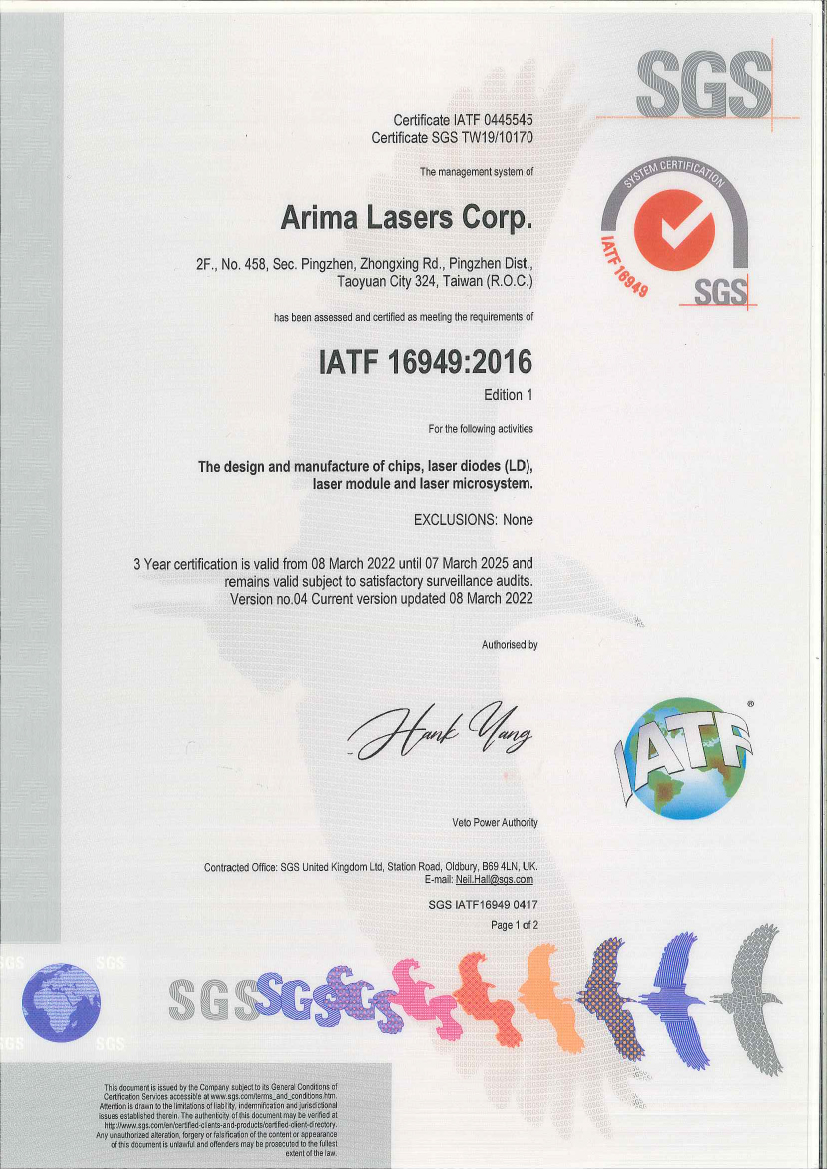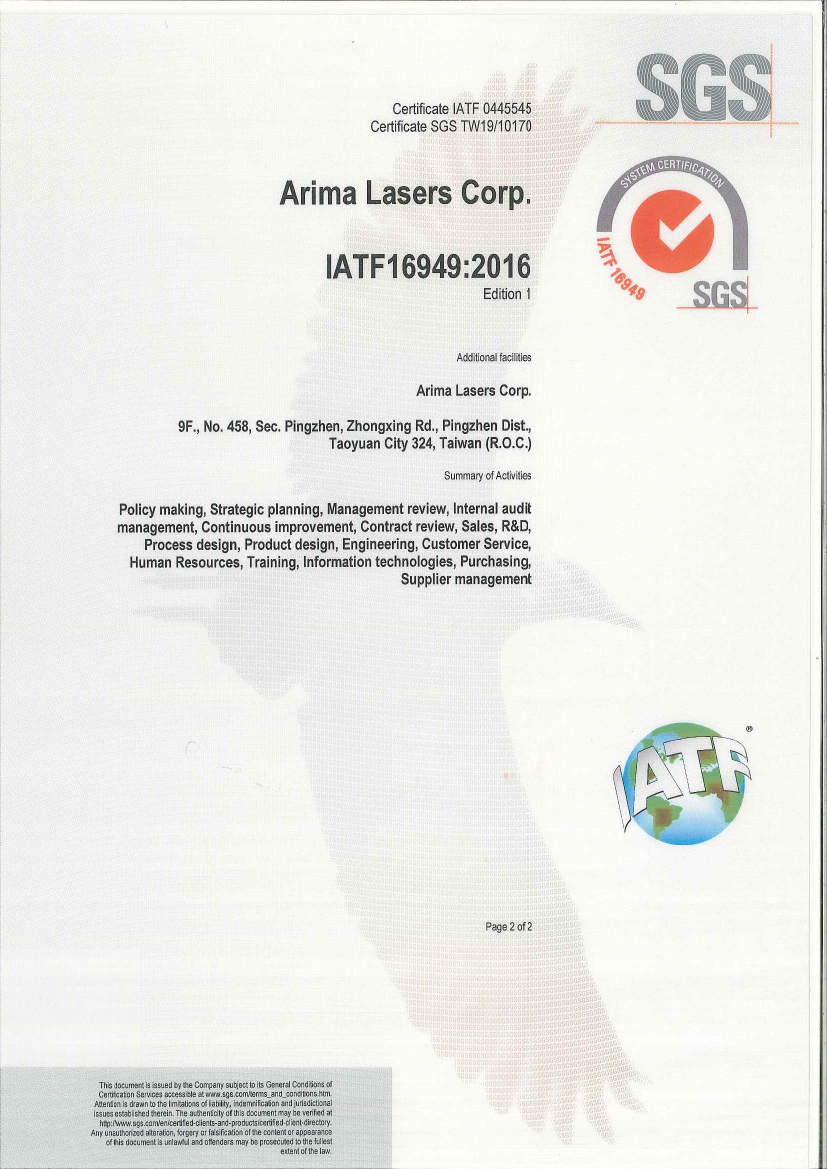 Arima Lasers Quality Management System
1

New product Development

- Build in Reliability Test
- Process Qualification
- Process Release Spec.

2

Product Manufacturing

- Product Process Control
- Outgoing Quality Gating
- Hazardous Substance Control

3

Backend Service

- Hazardous Substance Monitor
- On-going Reliability Monitor
- Outgoing Quality Gating

4

Customer Satisfaction

- Customer Claim Management
- Annual Customer Satisfaction Survey

Download Quality Certificates and Other Verifications