Green Products Management
Arima Lasers Corporation (ALC) is one of the world-leading laser diodes manufacturers. As a global citizen, we take our responsibility to take care of the environment. We work closely with our vendors in order to build up a sustainable green supply chain. Also we pay attention to the related topics and the latest regulations so our products starting from raw materials to finish goods are green compliant.
We promise:
All products meet international eco-friendly regulations
All products meet the eco-friendly requirements from customers
To offer products without hazardous substances
Management policy: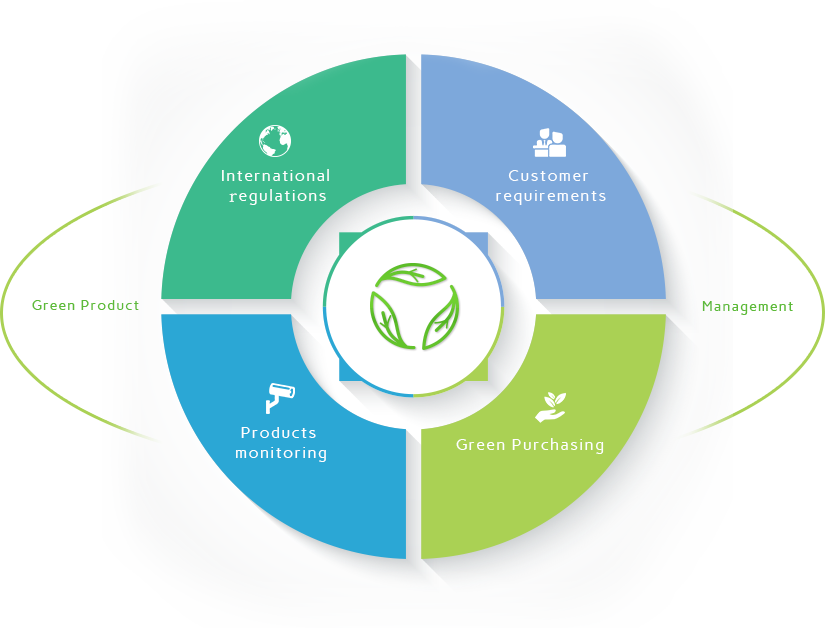 Detailed process: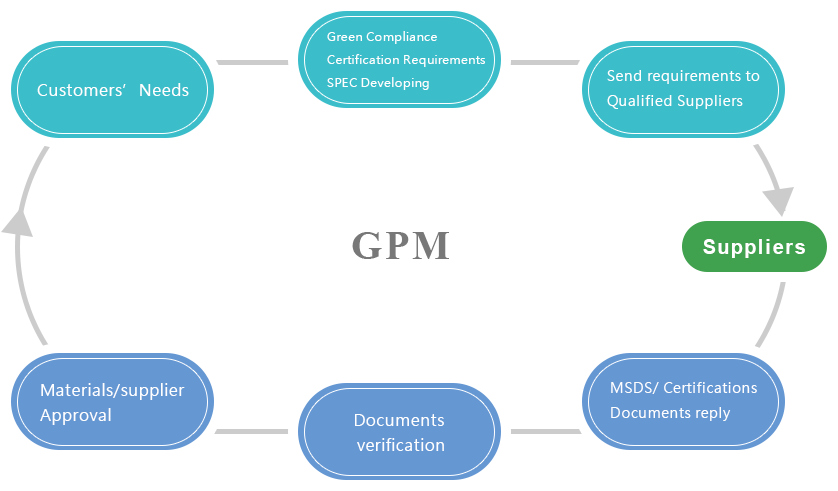 RoHS Compliance Statement
All ALC products are compliant to EU RoHS 2.0 (Restriction of the use of certain Hazardous Substances in electrical and electronic equipment) (2011/65/EU). ALC endeavors to ensure our products do not contain restricted materials through regularly examination by a qualified 3rd party lab.
| | |
| --- | --- |
| Restrict Materials | Max. Limit (ppm) |
| Lead (Pb) | 1000 |
| Mercury (Hg) | 1000 |
| Cadmium (Cd) | 100 |
| Hexavalent Chromium (Cr 6+) | 1000 |
| Polybrominated Biphenyls (PBBs) | 1000 |
| Polybrominated Diphenyl Ethers (PBDEs) | 1000 |
| Di(2-ethylhexyl)phthalate (DEHP) | 1000 |
| Butyl Benzyl Phthalate (BBP) | 1000 |
| Dibutyl Phthalate (DBP) | 1000 |
| Diisobutyl Phthalate (DIBP) | 1000 |
Statement of Conflict Minerals
As a good corporate citizen, ALC shall bear its social responsibility, respect the human rights, pay close attention to conflict minerals issues continuously, and make efforts to examine its supply chain with diligence to assure the metals sources of, including extracted but not limited to, tin (Sn), tantalum (Ta), tungsten (W), and gold (Au) (hereinafter referred as "Conflict Minerals") are not drifted from the mines of the Democratic Republic of Congo (DRC) and its neighboring countries (hereinafter referred as "Conflict Regions") controlled by armed groups. Company hereby makes following commitments:
1. Not to purchase Conflict Minerals from mines in the Conflict Regions;
and 2. Request its suppliers to notify their upstream suppliers of such requirements.
*PS:
Its adjacent countries mean Angola, Burundi, Central African Republic, Republic of Congo, Rwanda, Sudan, Tanzania, Uganda, Zambia, etc.