Semiconductor Laser Innovative Application ∞ Automotive and Metaverse
Publish Date:2021-12-28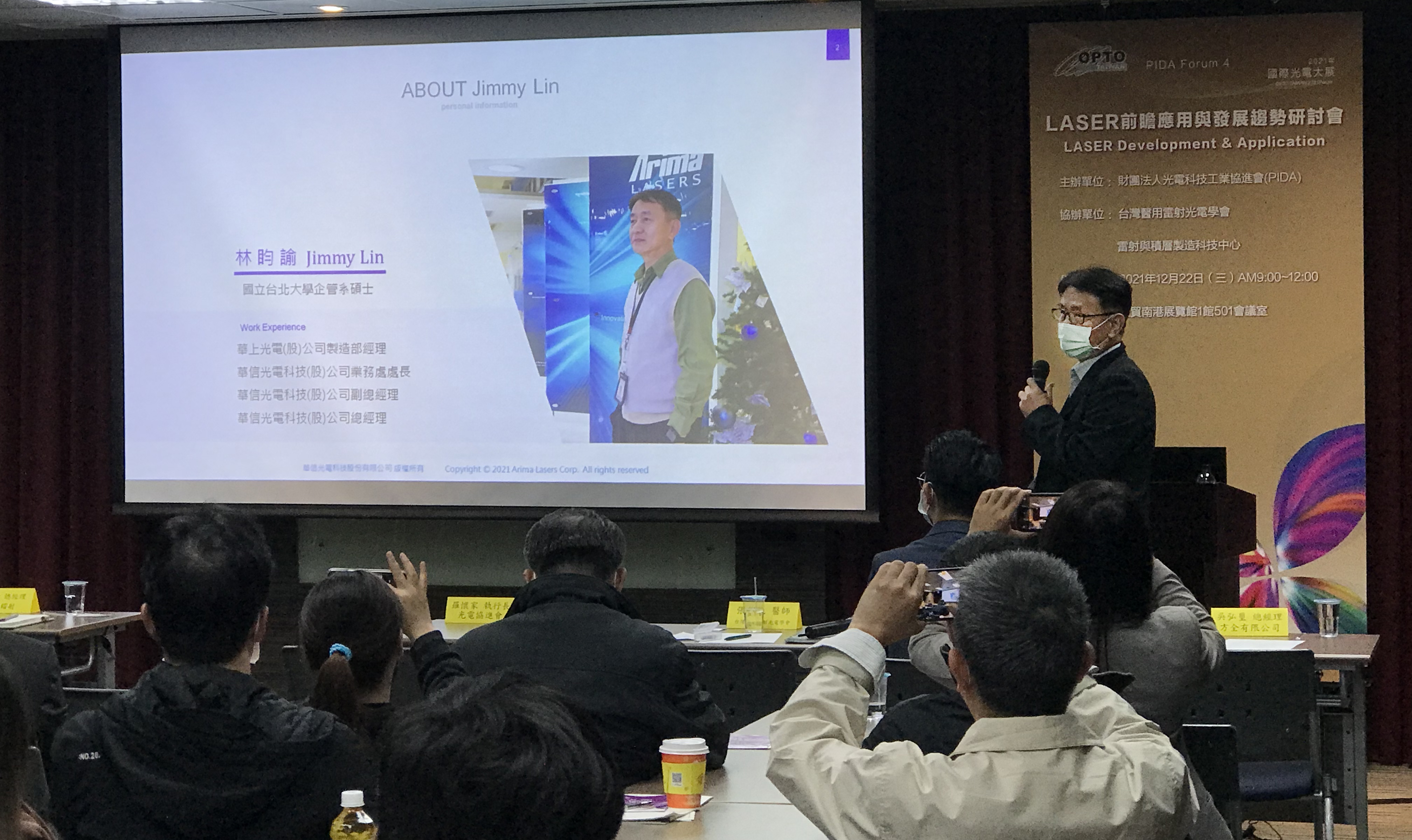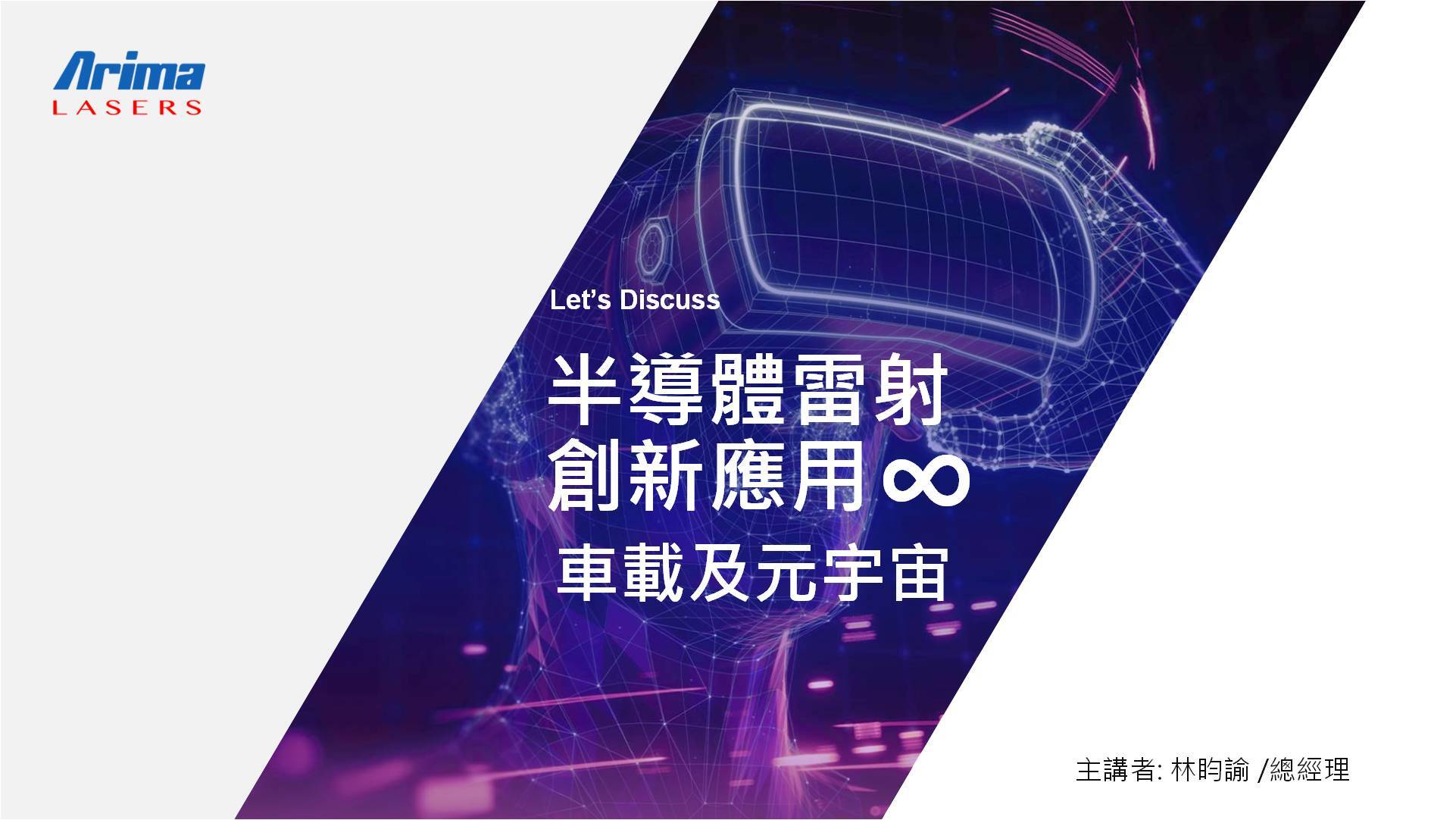 President Jimmy Lin was invited to participate in The 29th Int'l Optoelectronics week and delivered his speech at the LASER Development and Application Seminar on Dec. 22nd, 2021. The topic is Semiconductor Laser Innovative Application ∞ Automotive and Metaverse. The message from Jimmy was the cultivation and growth opportunities of Arima Lasers Corporation (ALC) in automotive market and AR/VR/MR wearable device markets.

Looking forward to 2022 and following 5~7 years, many analysts of automotive market are optimistic about the demand of new generation vehicle. Innovative Laser application will play a decisive role in this market, Arima Edge emitting Laser as the light source has been used in PM2.5 air quality sensor (wavelength 650nm), face recognition unlocking system (wavelength 940nm). Furthermore, ALC also is working on OEM business (package and test) for LiDAR and Headlight, and looking forward to the business opportunity for HUD and night vision assistance systems

The new technology trend will be the Mixed Reality (MR) which combines Virtual Reality (VR) and Augmented Reality (AR). It makes "metaverse" as the hottest topic. So what's the link with Laser? In VR gaming market, they track hand moving by ALC Laser. The characteristics of Laser make it with better performance in AR glasses. ALC would like to search for more opportunity to open this market field.